The Building Blocks Of Your Child's Success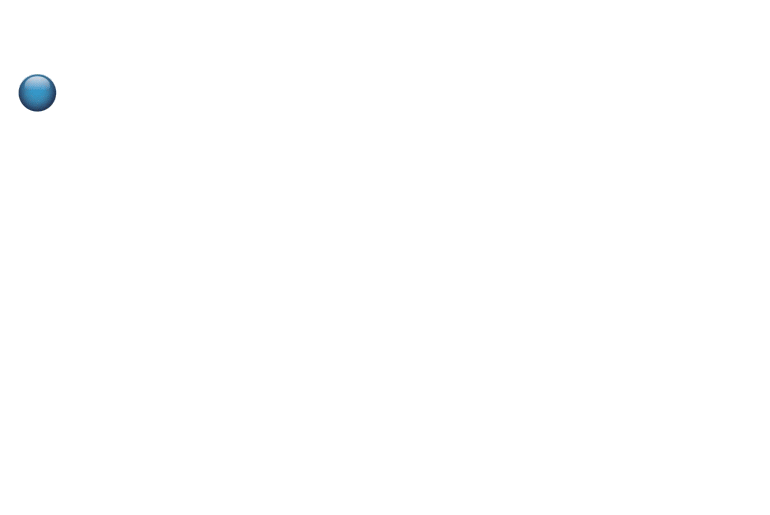 The Building Blocks Of Your Child's Success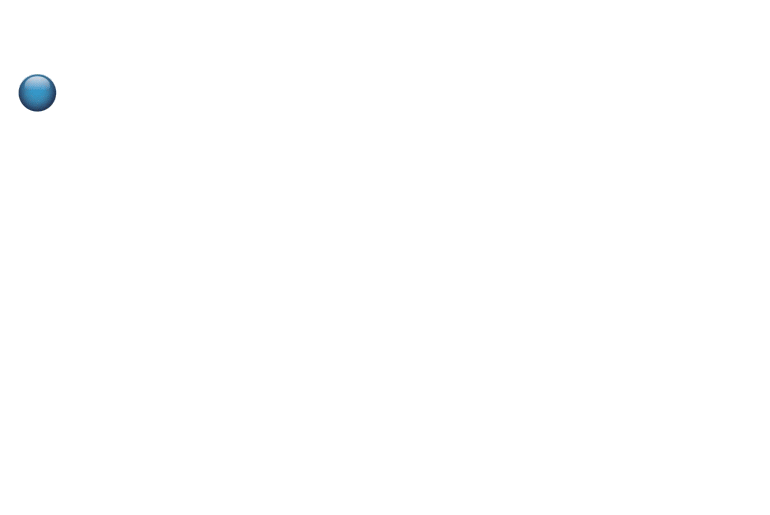 Preschool & Childcare Center Serving Arlington, Midlothian, Fort Worth & Richardson, TX
Now Enrolling For 2022-2023!
Contact Us TODAY For More Information
Kindergarten-Readiness Through
Play,

Discovery,

And

Inspiration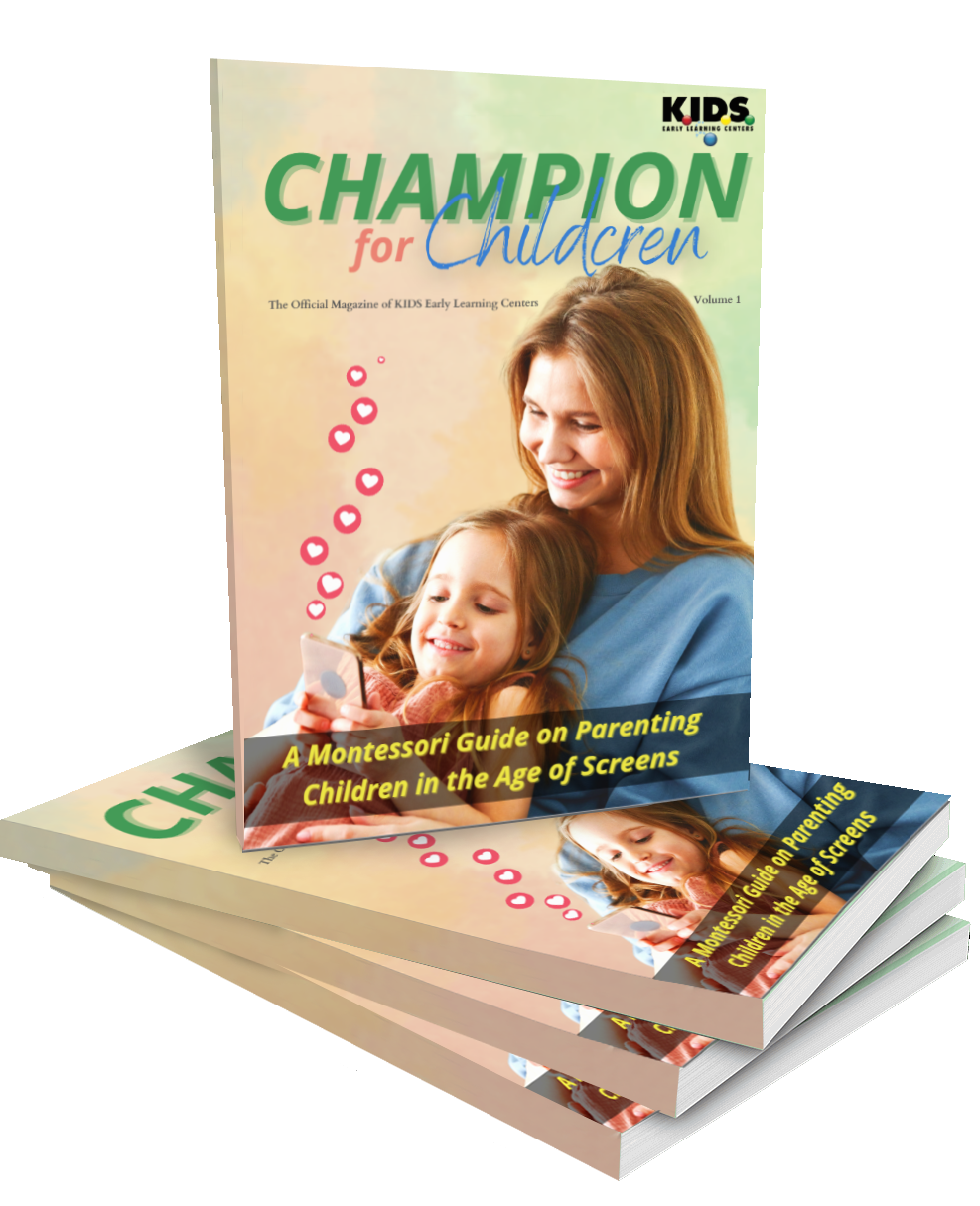 Get Your
FREE
Exclusive Champion For Children E-Magazine Today!
The Official Magazine Of KIDS Early Learning Centers, Packed With Parenting Info, Family Activities, & Fun Facts
Top-Quality Education With A Family Focus
Your child embarks on their early learning journey as part of an extended family and, with the personalized support of dedicated teachers, they thrive. Feel part of a family-owned community, where directors and teachers welcome communication and participation.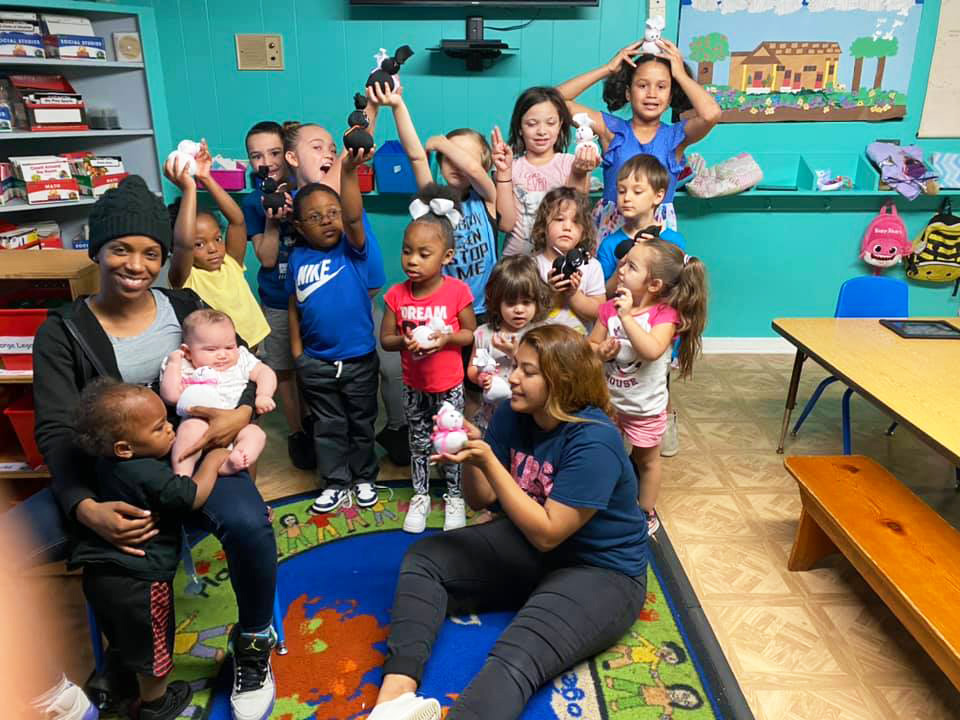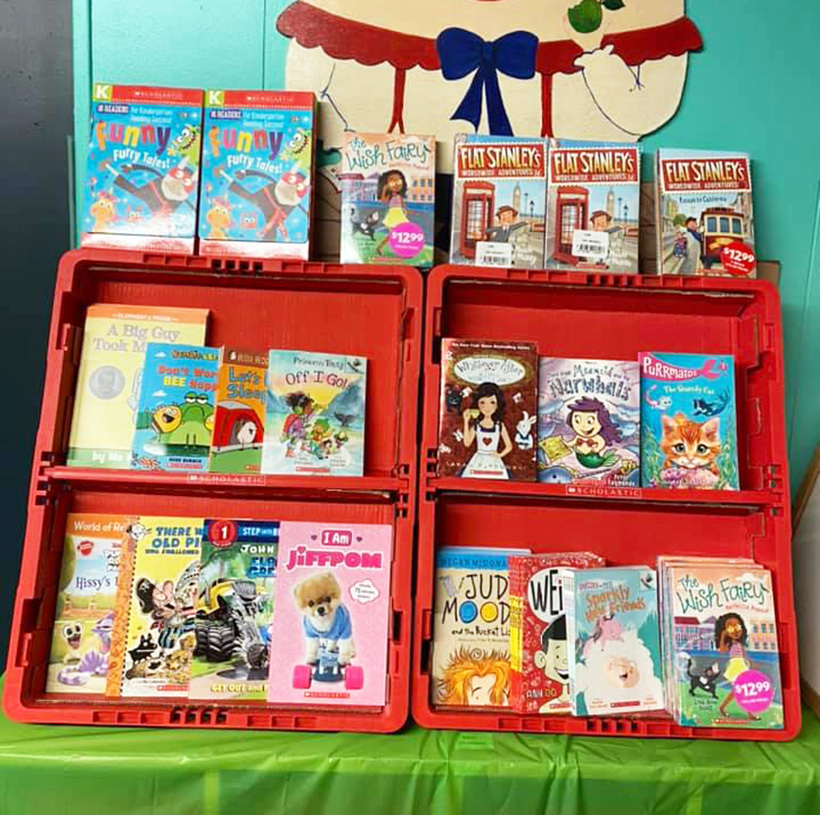 Education-Based, Montessori-Inspired Programs Suit Your Child's Learning Style
Across four locations, you have the choice of three evidence- and research-based curriculums that meet your child where they are and support their development for a bright and prosperous future of learning.
Exciting activities designed for every age and stage guide children through their early years in a comprehensive program that fosters language, cognitive, physical, social, and emotional growth.
In a Prepared Environment, children take responsibility for their learning and discovery with progressive works that inspire engagement, perseverance, and self-determination. 
Through hands-on experiences and real-life adventures, little learners explore new concepts through play. Fun and games ignite their natural curiosity for a lifelong thirst for learning.
Social-Emotional Skills Prepare Kids For Success
Your child develops the tools they need to transition to school and beyond with practical and emotional techniques inspired by Conscious Discipline®, redirection, and Montessori methods. They learn to share, communicate, and self-regulate, for well-adjusted, fulfilling futures.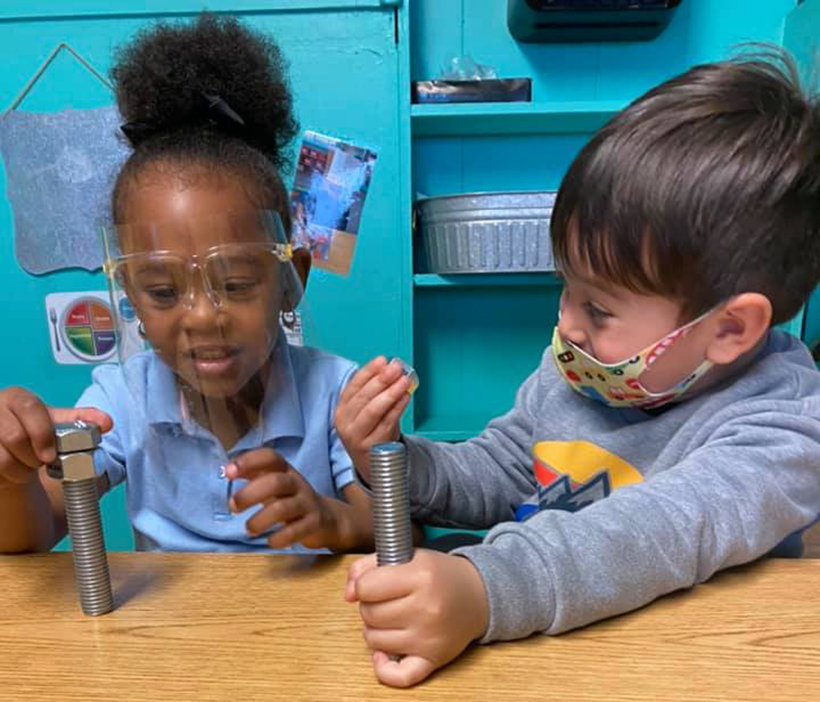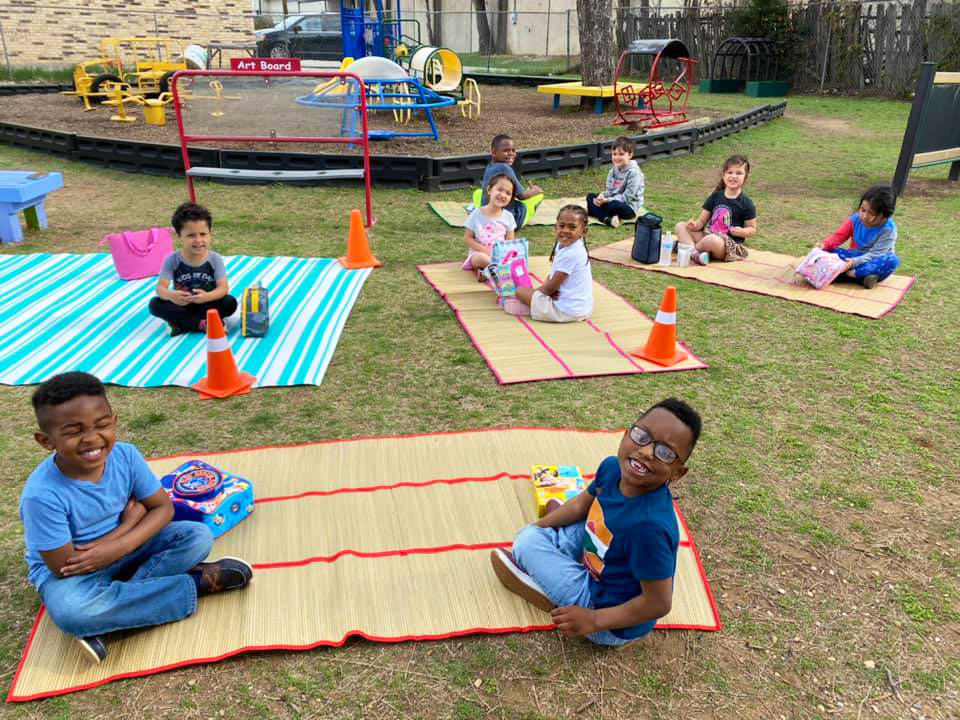 Outdoor Play For Healthy Growth And Happy Kids
Beautiful alfresco playscapes await your energetic little one, and regular outdoor play means lots of fresh air and activity. As they enjoy climbing, parachute play, sack races, and picnics, they grow in confidence and strength.
Diverse Enrichments Stimulate Bodies And Minds
Fun weekly sessions ignite your child's imaginations and expand their learning. Spanish classes boost their brain development, and yoga helps them connect to mindful movement to support self-regulation.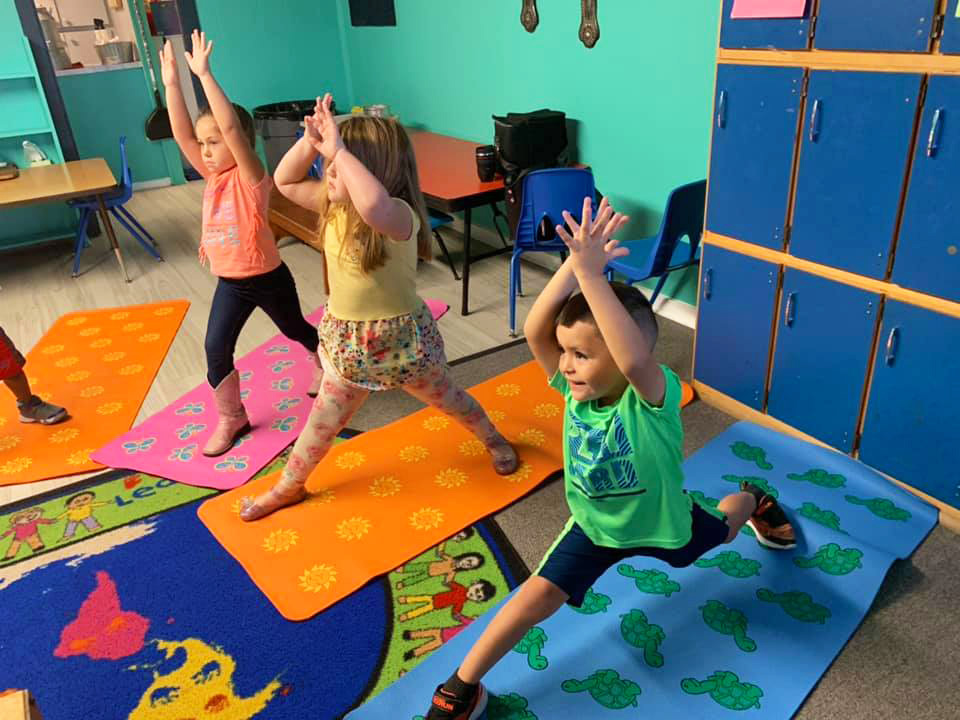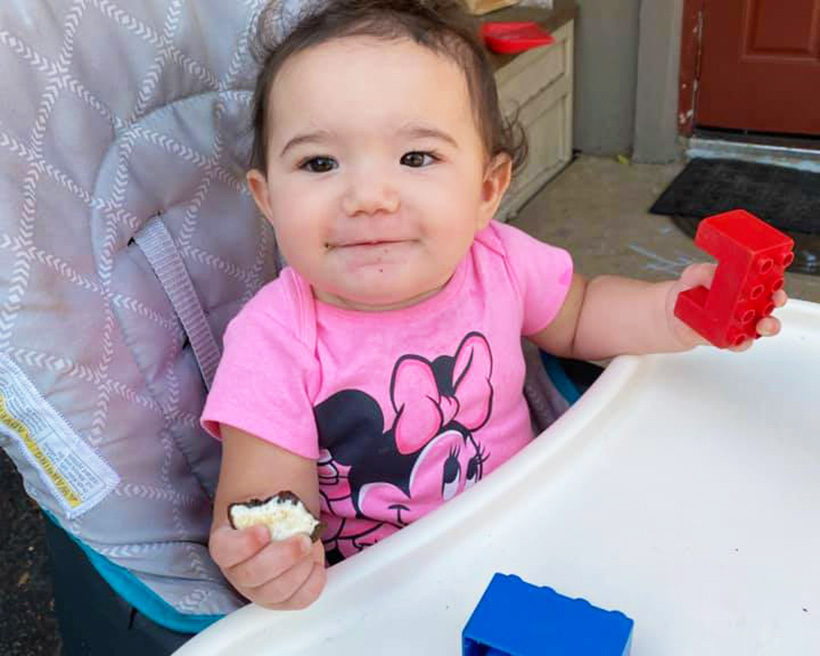 Safe And Secure For Your Peace Of Mind
Rest assured your child is in safe hands. Comprehensive security measures include restricted access controls, tall privacy fences to protect the playground from outside views, internal-use security cameras, and CPR-certified teachers.
The SafePassTM ID System To Protect Those You Love
SafePass Clean Air is comprised of all-natural ingredients and is 100% biodegradable and recyclable. What makes SafePass Clean Air different from other disinfectant agents is that it not only eliminates 99% of bacteria, mold and germs from surfaces, but it also removes pathogens from the air.
Keeping Our Families Healthy:
Breakfast, Lunch, And A Snack Included For You
Feel confident your child is getting the nutrients they need with a state-approved food program that keeps them fueled and healthy. All kids' meals and snacks are nourishing, nut-free, and tasty to help them build positive eating habits.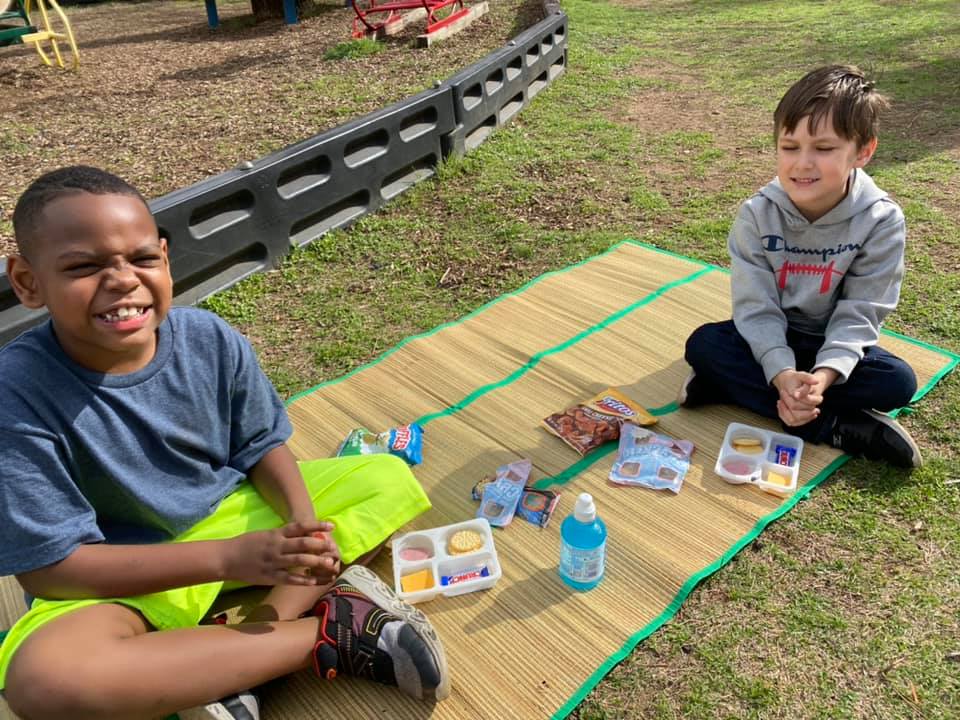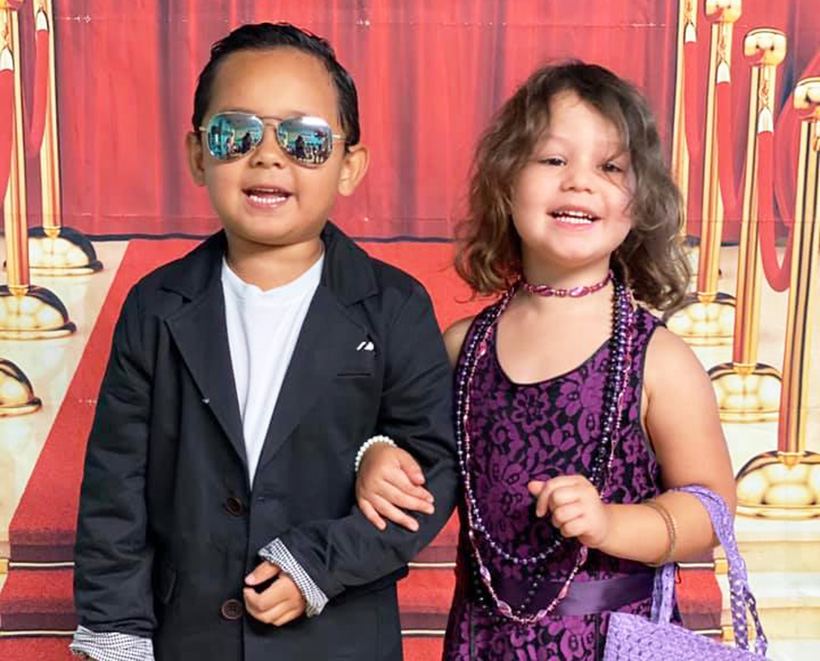 Parent Partnerships Help Kids Reach Their Potential
When you get involved in your child's learning journey, they thrive, and we invite you to participate in their exciting activities in the classroom and via the Procare Connect© app. Plus, with on-site behavior and speech therapy, you feel supported when you need it.
Nationally Accredited For 5 Years Running
For the past five years, we've been proud to be a Nationally Accredited Center with the National Accreditation Commission (NAC), so you can feel confident your child is receiving top-quality care approved at a national level.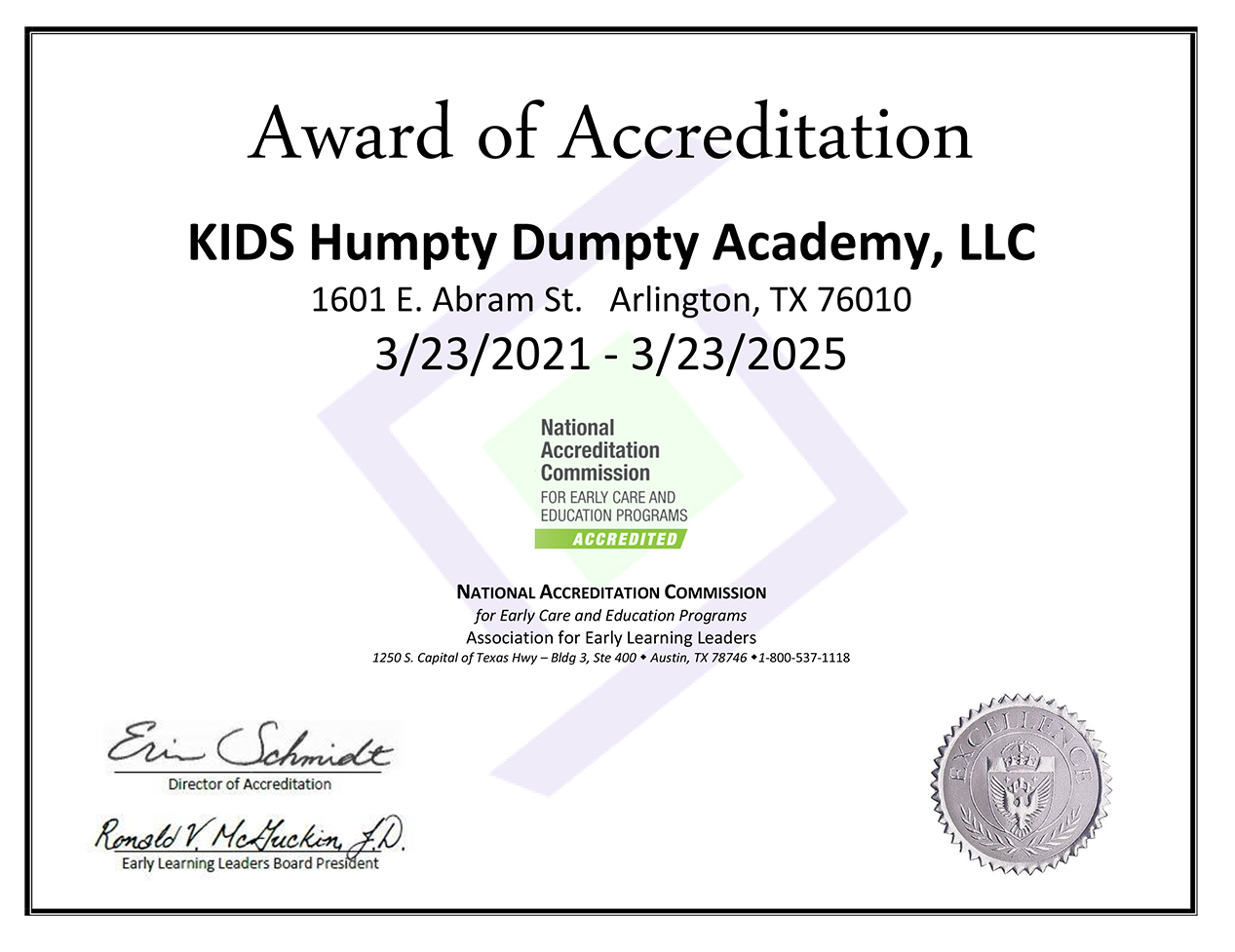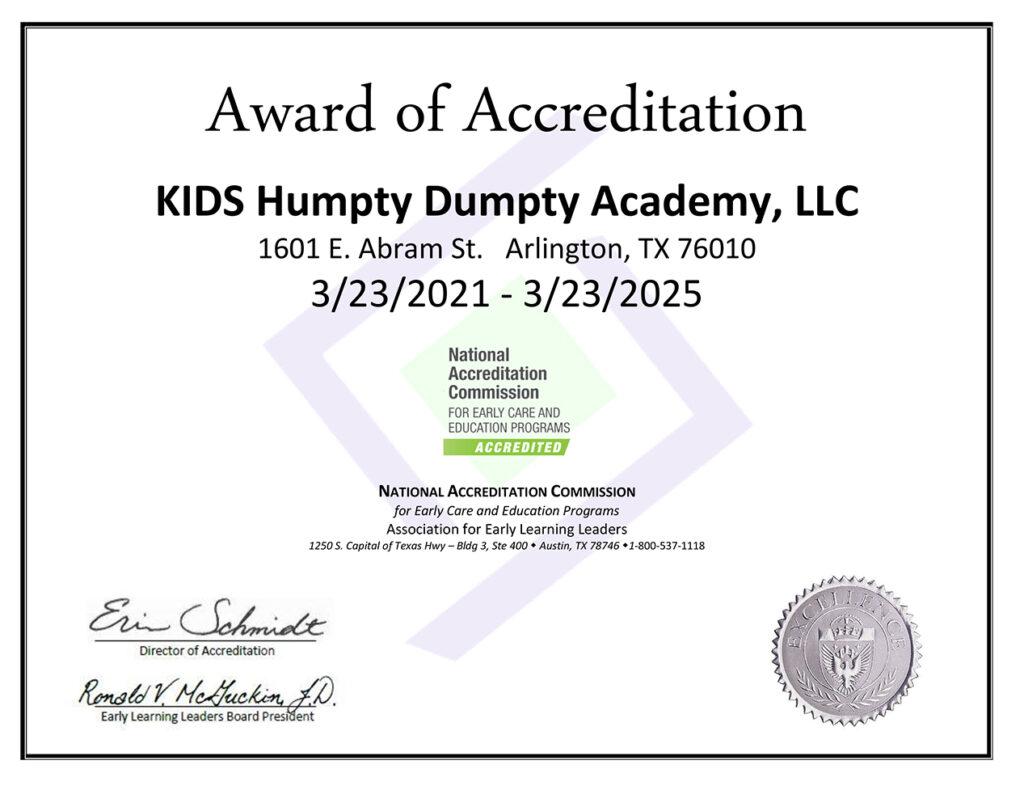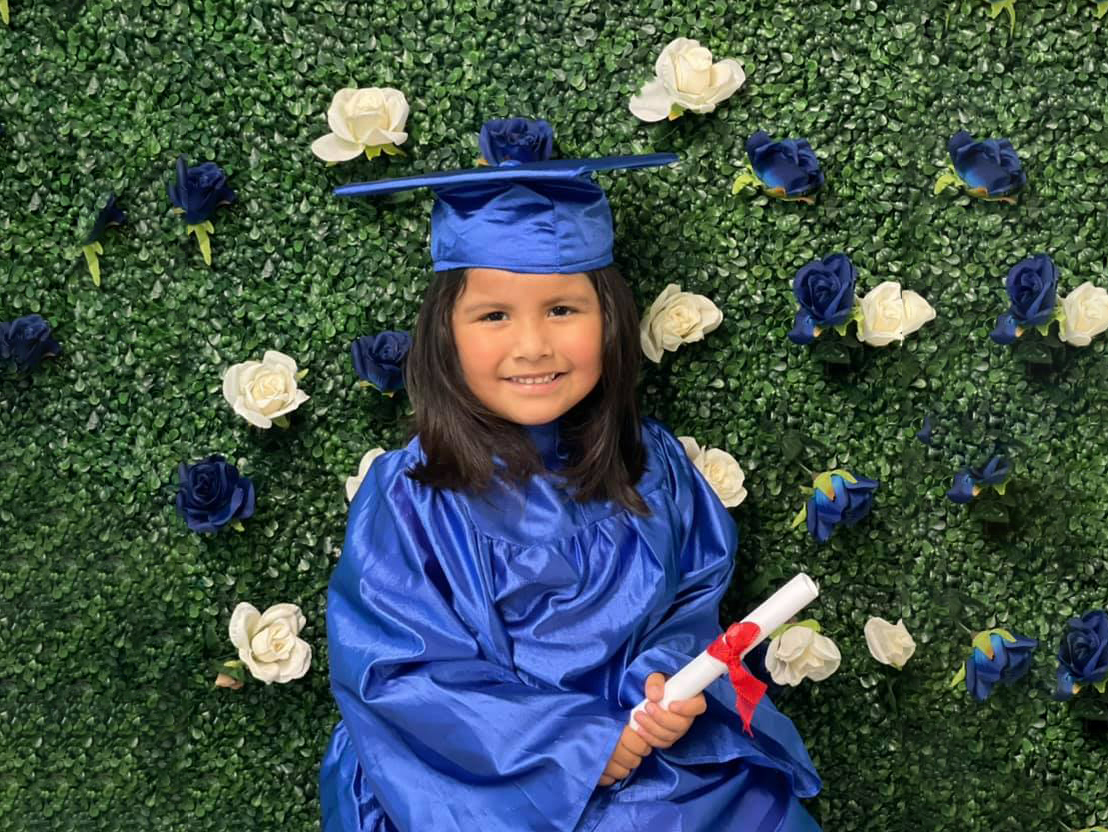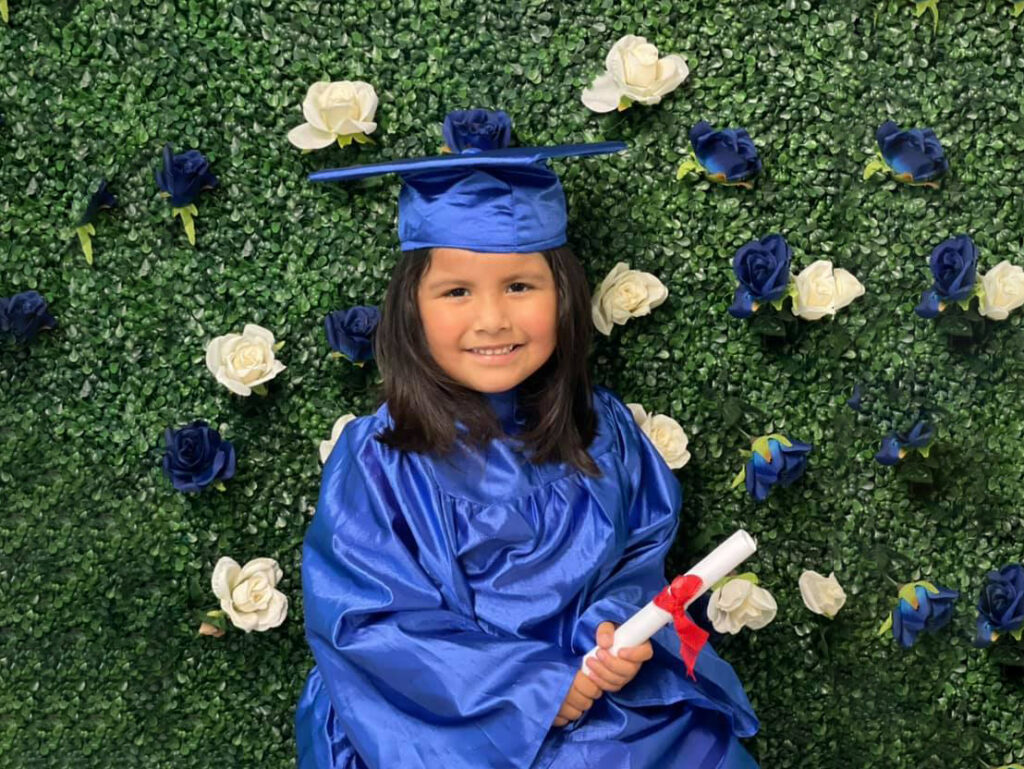 Trust The Highest Possible Rating By Texas Rising star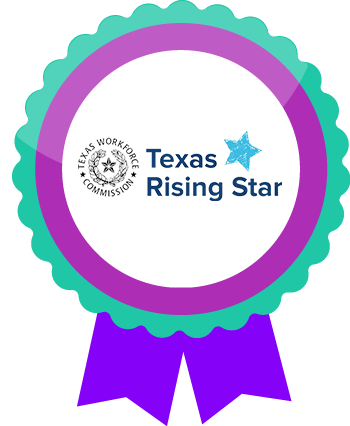 With a top rating of four stars from The Texas Rising Star program, you can feel assured that your choice of childcare provider commits to meeting and exceeding the Minimum Standards for Child Care Licensing and improving on high-quality care.
frequently asked questions
Yes, We Offer Tuition Support Options
Hear What Parents Have To Say...
"Awesome staff and extremely professional."
Your little will sure be happy and learn at this educational setting.
"Super blessed to have my family here!"
They have a wonderful staff that goes over and beyond. They care about my kiddos just like family would. I highly recommend them!
"The staff at KIDS Rainbow Academy are knowledgeable about early childhood"
I would recommend this center to any parent searching for a nurturing warm environment were the staff places the children wellbeing first.